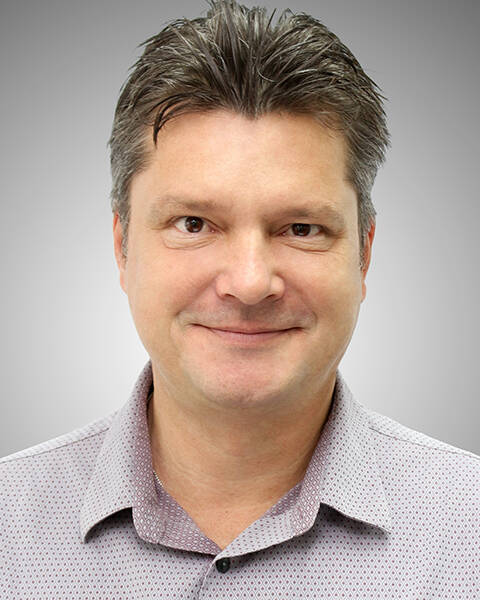 Carsten Thomas
Senior Manager
Licence No: E-239920
Tel: +852 2821 0902 Mobile: +852 9138 6401
Language: English, German
I grew up in a small city in the Taunus mountain range north of Frankfurt and swapped the forest with the skyline of Hong Kong when I was 12 years old with my parents and sister. Originally we were only supposed to stay for 2 years but that was 35 years ago….

I attended the German Swiss International School in Hong Kong so schooling was not very different from what I was used to but the changes in environment, culture and lifestyle are what people now refer to as 'culture shock'. However, it did not take me very long to adapt to my new surroundings, and before I knew it, I was fully immersed in my new life as a 'beach bum', spending numerous weekends in Stanley for windsurfing and other water sports. The rest, they say, is history.

I decided to live in Discovery Bay, a development of about 20,000 people with a laid-back, almost rural atmosphere, yet only 30 minutes away from the hustle and bustle of Hong Kong. This is also where I met my lovely wife 15 years ago. Today, we enjoy hiking the hills of Hong Kong and spending quality time with our 14-year-old daughter.

I have held numerous positions with renowned international corporations before embarking on a career in real estate where I successfully established comprehensive real estate services for two major relocation companies merging home search with other destination services.

A strong knowledge of Hong Kong and understanding of the requirements of individuals and families relocating to - or within Hong Kong make me the ideal partner for finding the perfect property for you.


Ich bin in einer kleinen Stadt im Taunus nördlich von Frankfurt aufgewachsen und habe im Alter von 12 Jahren mit meinen Eltern und meiner Schwester den Wald mit der Skyline von Hongkong getauscht. Eigentlich sollten wir nur 2 Jahre bleiben, aber das war vor 35 Jahren ....

Ich besuchte die Deutsch-Schweizerische Internationale Schule in Hong Kong, also war die Ausbildung nicht sehr verschieden von der, an die ich gewöhnt war, aber die Veränderungen in der Umwelt, der Kultur und dem Lebensstil werden von den Menschen als "Kulturschock" bezeichnet. Es dauerte jedoch nicht lange, bis ich mich an meine neue Umgebung gewöhnt hatte, und bevor ich mich versah, war ich völlig in mein neues Leben als "Beach-Penner" vertieft und verbrachte viele Wochenenden in Stanley zum Windsurfen und anderen Wassersportarten. Der Rest, sagen sie, ist Geschichte.

Ich entschloss mich, in Discovery Bay zu leben, einer Entwicklung von etwa 20.000 Menschen mit einer entspannten, fast ländlichen Atmosphäre, aber nur 30 Minuten von der Hektik Hongkongs entfernt. Dort traf ich auch meine schöne Frau vor 15 Jahren. Heute genießen wir es, die Hügel von Hongkong zu wandern und mit unserer 14-jährigen Tochter schöne Zeit zu verbringen.

Bevor ich eine Karriere in Immobilien begann, hatte ich zahlreiche Positionen bei namhaften internationalen Unternehmen inne, wo ich erfolgreich umfassende Immobiliendienstleistungen für zwei große Relocation-Unternehmen aufbaute, die Homesuche mit anderen Destinationsdiensten kombinierten.

Eine starke Kenntnis Hongkongs und das Verständnis für die Bedürfnisse von Personen und Familien, die nach oder in Hong Kong umziehen, machen mich zum idealen Partner, um die perfekte Immobilie für Sie zu finden.

743 sq.ft.
1,054 sq.ft.
Bath: 2 (1-En)
Bed: 3
Property# 112464
Last Updated: 2019-09-12